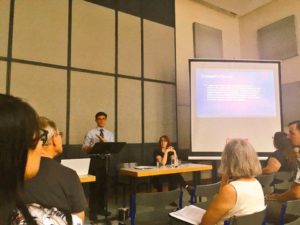 I was thrilled to be apart of the 2017 Romanticism Association Conference in Strasbourg, France and to speak about Novalis's poetry this summer! The RA conference followed a week after the MacDonald Society Conference in Aberdeen, so I had just enough time to visit the Peterborough Library Archives to peruse the original mss of John Clare's bird nest poems before taking the train to France.
It was an honor to meet three of the Coleridge scholars whose scholarship guided my first foray into Coleridge's poetry and his German influence: Richard Berkeley, Frederick Burwick, and Nicholas Reid. Dr. Berkeley is the founder of the Romanticism Association, and his Coleridge and the Crisis of Reason (2007) provides an insightful look at Coleridge's crisis of reason in context with the Romantic pantheism controversy. Dr. Burwick is an English professor of UCLA, and his Drama: Critical Theory of the Enlightenment and Romantic Era (1991) is a pioneering look into the often-neglected drama of the Romantic Era. His keynote address (which was delightfully entertaining and informative) examined the monsters of the Romantic stage. Dr. Reid's Coleridge, Form and Symbol (2006) examines the role of Coleridge's theories on the imagination and symbol influence his metaphysics. I highly recommend his elucidating chapter on Schelling's philosophy to anyone examining the intersections of Coleridge and German idealism.
The conference was held at the beautiful Église du Temple-Neuf de Strasbourg, in the Espace Tauler. The theme was "Supernatural Romanticism," and the program promised (and delivered!) a fascinating and diverse group of speakers.
Check out the conference gallery on the Romanticism Association website!
Below is the description for my talk on apophatic theology and Novalis's poetry.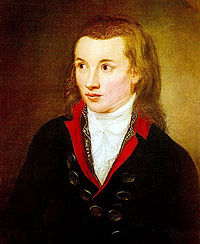 In 1797, after the death of his fiancé and closest brother, Novalis (Friedrich von Hardenberg) formally broke from Fichtean Idealism by uniting philosophy and poetry and developing an apophatic approach which shifted the emphasis from intellect to experience. His Hymnen an die Nacht (1800) uses poetic and apophatic language to describe a supernatural encounter with both the night and the spirit of his departed bride. In laying the groundwork for systems of knowledge, Novalis had discovered within Fichte's Idealism an ineffable element. I will examine how this element implies, in part, a denial of kataphatic knowledge similar to Kant's claim in Kritik der reinen Vernunft: "I had to minimize knowledge to make room for faith." Echoing Kant in his own way, Novalis wrote, "Spinoza ascended to Nature, Fichte to the Ego, and I ascend to the thesis, God." This paper will examine Novalis's "ascension to God" in context with his formal, philosophical break from Fichte and will explore the elements of apophaticism used to shape his expression of "der heiligen, unaussprechlichen, geheimniβvollen Nacht" [the holy, inexpressible, mysterious night] within his Hymnen and die Nacht.